NOTD - L'Oreal - VIP Status and Brit Invasion
10:23 AM
I really only ever buy L'Oreal polishes when I happen to have coupons on me. It's not a brand I usually go to when I am looking at polishes. However, all the ones I do have have wonderful formulas and apply so well. These are the two most recent polishes by L'Oreal that I snatched up. Something about them just caught my eye and I happened to have two coupons on me. Turns out, they look beautiful together...


L'Oreal
- VIP Status and Brit Invasion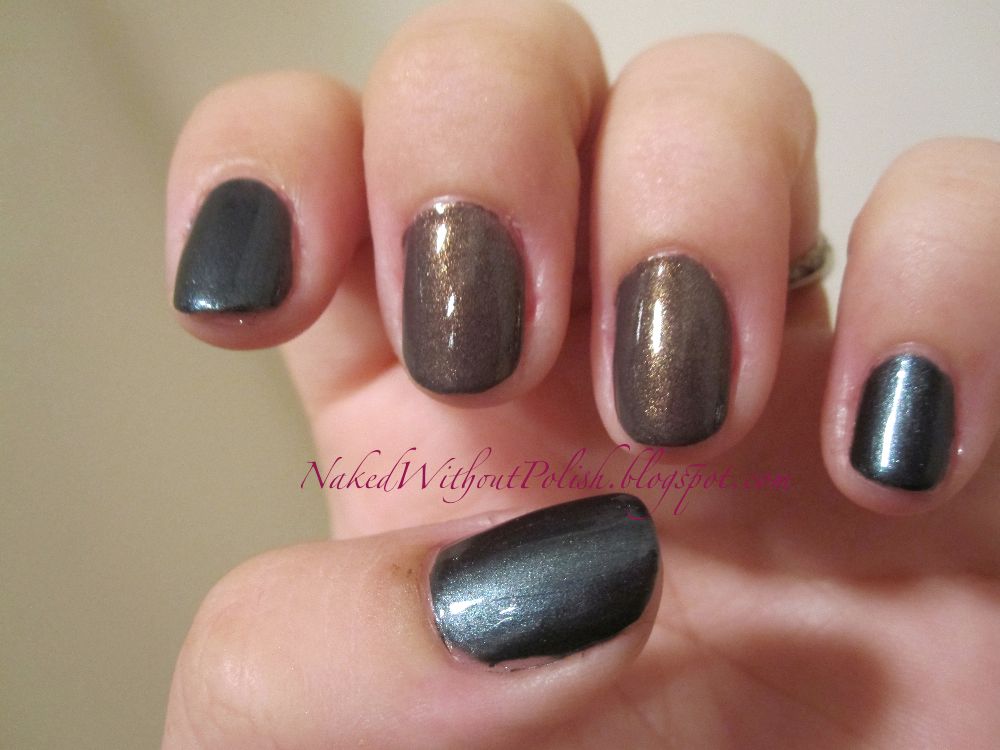 This is two coats of each.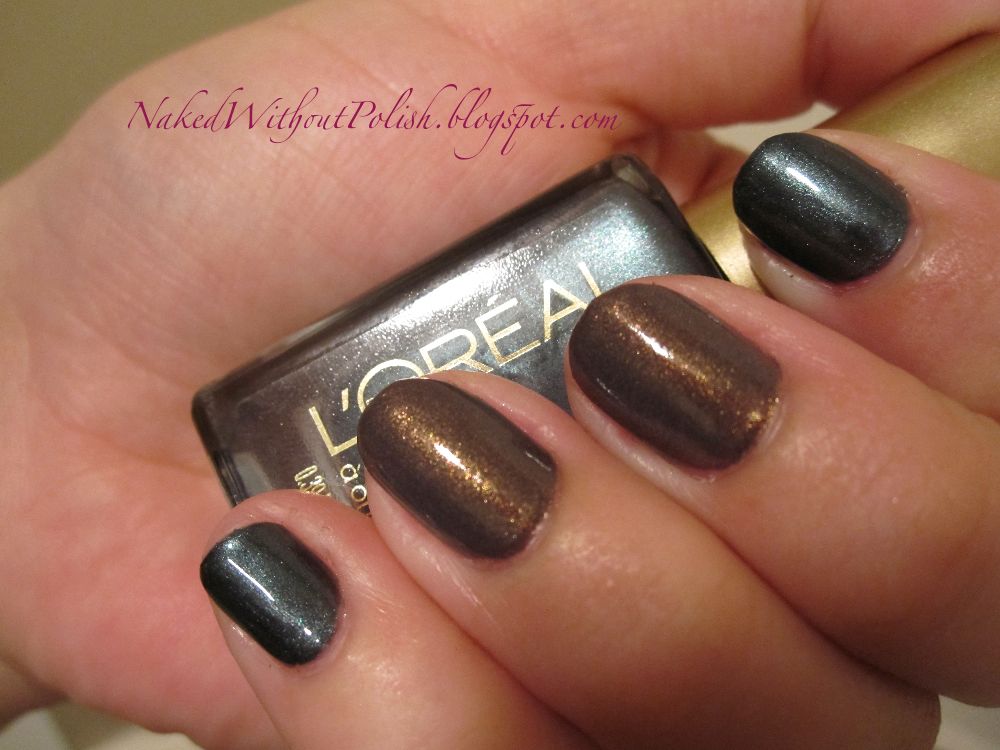 You can see the metallic hints in this pic.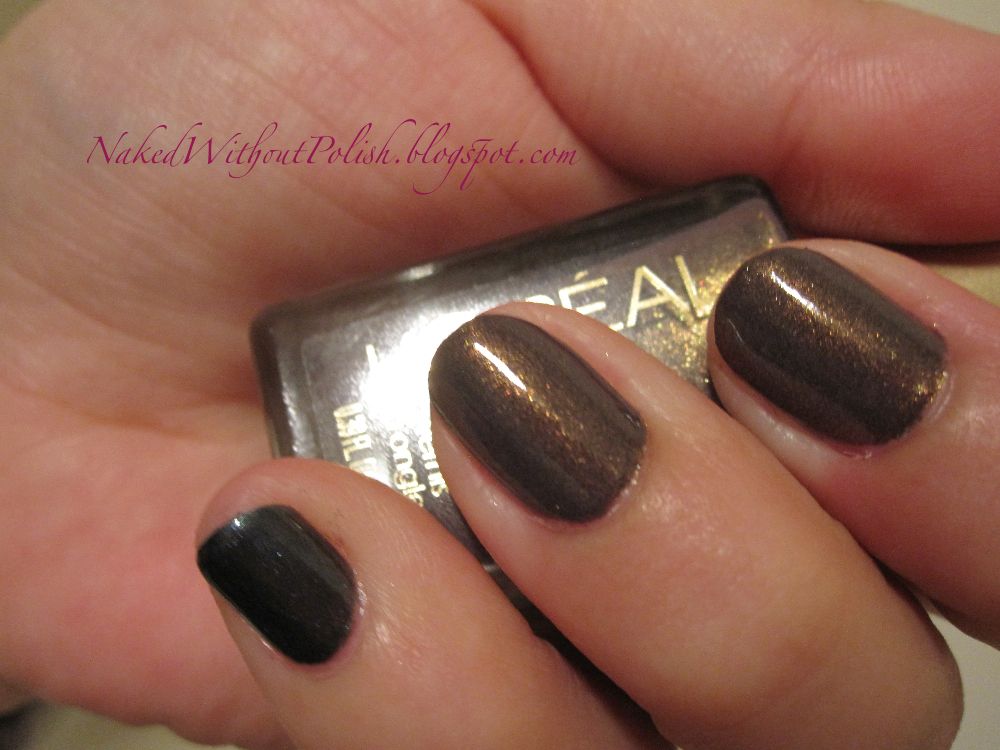 Just beautiful!!
Brit Invasion is a beautiful taupe polish (that usually ends up looking more like a dusty purple) filled to the rim with gold shimmer.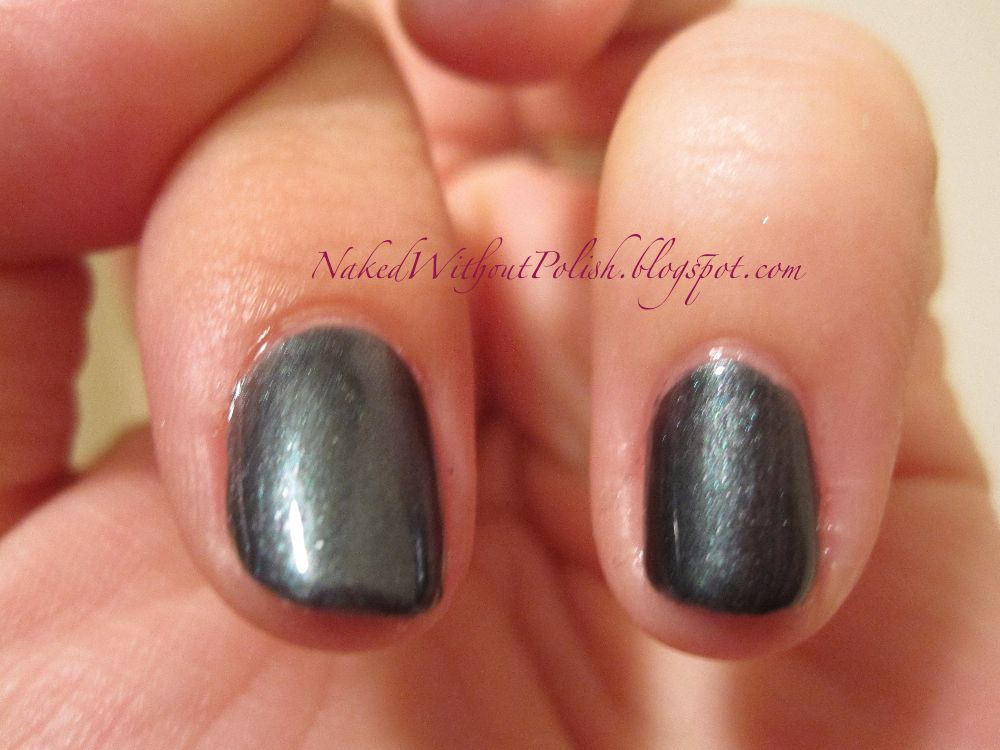 VIP Status is a beautiful navy with grey undertones filled with silver metallic.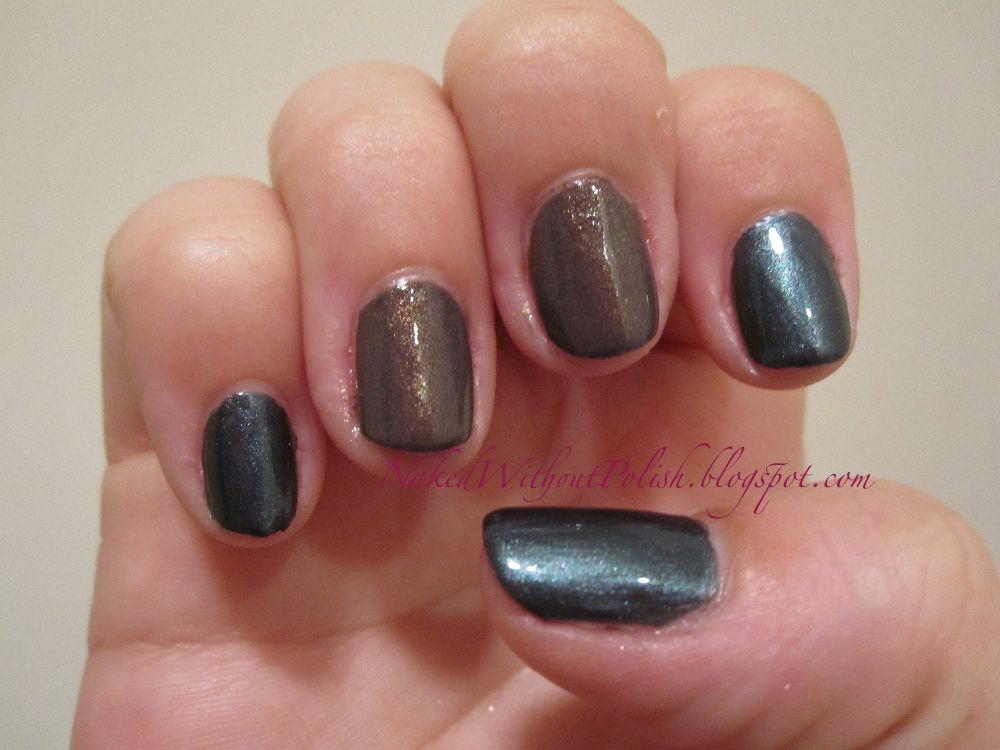 This mani would be fun for a holiday party. Subtle and not in your face with just enough oomph to let you know it's there.
L'Oreal
polishes will normally run you about $5.99, but you can usually find coupons in the Sunday papers for $1 off and sometimes
target.com
will even have $2 off coupons which would get you $3 off a single bottle of polish.
**This product was purchased by me. All opinions are my own.**
Happy Polishing!!
Becky :o)